Gourmayo Launch Activation


Our Challenge: 
Reckitt Benckiser launched a new flavored mayonnaise line under the French's flagship banner. This competitive category features three large players that dominant shelf space and retail activity. The introduction was planned for a west coast regional roll out.
Our Solution: 
Design a comprehensive retail activation plan targeting category users in key accounts by region. Incorporate learnings from west coast launch to optimize new product activation in the balance of the country. A compelling offer was necessary to gain strong retail support and generate high turns in this challenging category.
The Consumer: 
Teaser coupons and messaging in French's Mustard FSI's generated awareness and trial on the west coast. High impact platforms further supported the in-store activation of the offer including: in-store Shelftalk, Instant Coupon Machine, try me free tear pads, and in-store taste sampling demos in high volume doors. Competitive users were also targeted through Catalina loyalty card purchase data.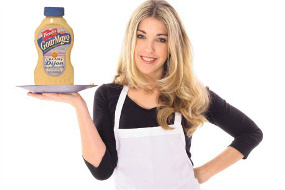 ---
Campaigns
Click on an image below to go to that campaign..